Qmobile I6 Metal One firmware | flash file | 6.0

MT6580__QMobile__QMobile_i6_Metal_ONE__i6_Metal_ONE__6.0__ALPS.W10.24.p0
Preloader
preloader_v2800.bin
Q Mobile I6 Metal One firmware
Android Version Marshmallow 6.0
Download free firmware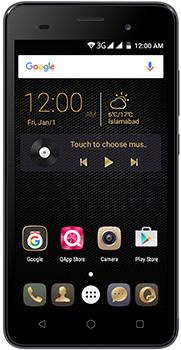 You Must have valid subscription to view Download button
 How to install firmware?
–Browse the location of file and choose the "Scatter File" which is named as"MT65xxAndroid_scatter"
– Please wait while file is loaded in Flash tool or any other Box.
– Press "Download" button. Or Select "Firmware Upgrade" if you want to upgrade software.
– switch-off the phone, Remove it's battery and replace it back.
– Hit the "Download" or "Firmware Upgrade" button.
– Plug-in the USB cable to phone to connect it to your PC.
– The process will be started, and Red, Purple & Yellow progress stripes will be shown.
– "Ok" Notification will be appeared on a green circle at the end of whole process.
– Plug it out from USB cable. And you can turn it on.
Overview:
QMobile Noir i6 Metal One by QMobile is a truly fanastic addition to Pakistani smartphone market which comes with the latest and amazing Operating System, Android Marshmallow. Now Qmobile actually brings a precious gift for their users. Qmobile users can enjoy a cool smartphone with latest Android Marshmallow. Qmobile's Noir i6 Matel one is eqvipped with 5 inch HD IPS display, which can entertain you by wider angle HD video streaming and Latest high-resolution Games without any interruption. Noir i6 Metal by QMobile has limitless entertainment options, like High-Definition Front smart camera and 5 Mega-pixel rear camera, that make you able to take selfies with wider angle and capture your beautiful moments while your events or tours. QMobile's Noir i6 Metal One is your assistant in your photograph. You can record your precious moment for ever by making video on your QMobile Noir i6 Metal One' High-Definition 5 Mega-Pixel rear camera. Video can also be edited on QMobile Noir i6 Metal One by using latest apps that can be easily installed in phone from Play-store. QMobile Noir i6 Metal One enables you to surf fastest internet by allowing 3G as 3G and 4G is recently introduced in Pakistan, so that you can use the today's latest technology with your very own QMobile Noir i6 Metal One. QMobile Noir i6 Metal One prevents every interruption in user-experience having 1GB of RAM and Quad-Core 1.2GHz processor. QMobile Noir i6 Metal One comes with 2000mAh battery which provides you full-usage backup one single day. And it can also be on standby of two weeks. QMobile Noir i6 Metal One's Elegant metallic body.
4
khatir zada, usama mobile, Ali Usman
and
likes this.
People Who Like This
khatir zada

usama mobile

Ali Usman

Khalil Mazhar
Popular Posts
Categories: Categories, Q Mobile Free Files
Comments